Make your relaxing moments even more special
Enjoy our beautiful natural wool throws made with 100% Baby Alpaca, one of the softest fibers in the world.
Very soft and hypoallergenic
Breathable and extremely insulating: it is perfect for both cold and warm environments
Very durable and resistant: maintains appearance and shape
Lightweight
Sustainable, renewable and biodegradable wool.
A UNIQUE natural throw... to enjoy for many years!
Finally, Wool Throws you will Love!
From the Andes to your home
The perfect natural throw for cozy afternoons on the sofa, chilly nights in the backyard or to simply add extra texture in your living room. You choose.
All natural and sustainable Baby Alpaca wool throws, from the Andes to your home.
Baby Alpaca is one of the softest fibers in the world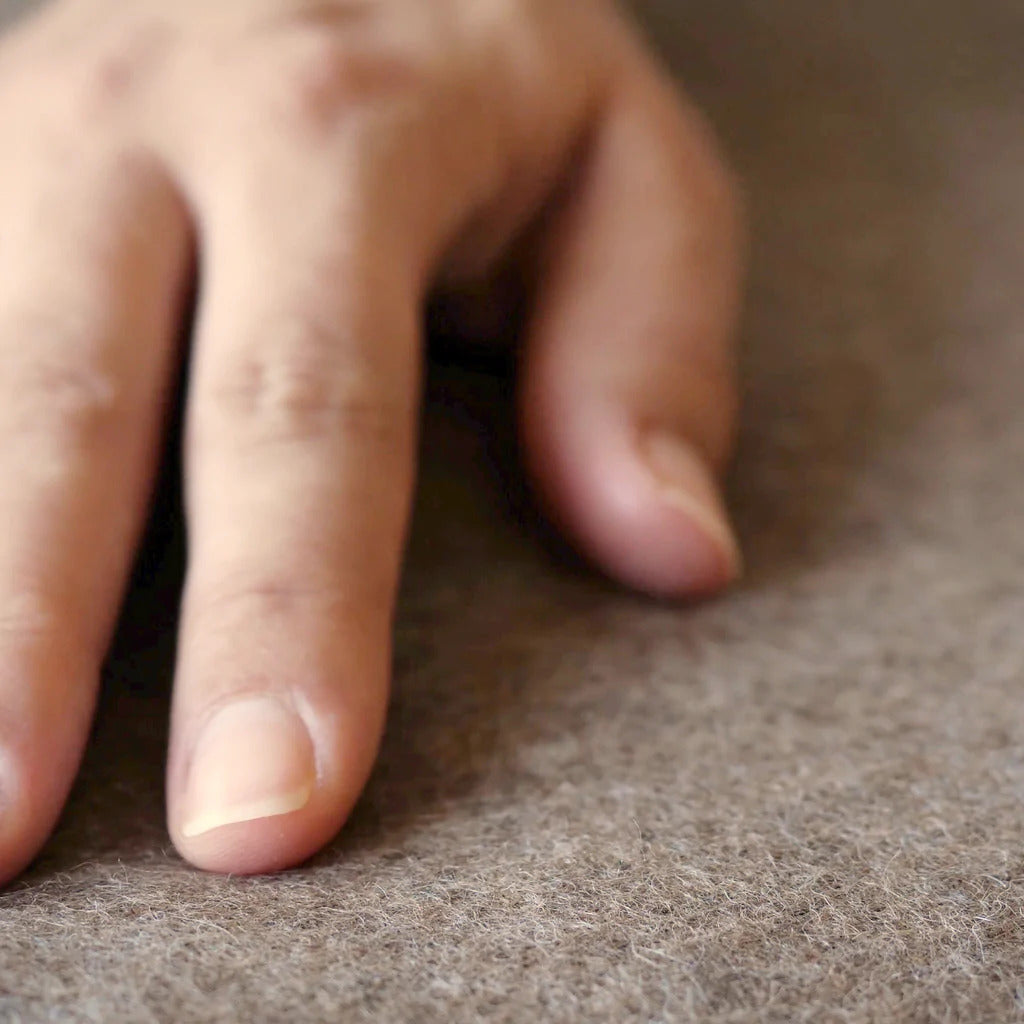 The alpaca fiber is well known for being extremely soft, even softer than cashmere, silk or cotton. But, what makes it so special? Thanks to the combination of unique weather conditions and the low-protein diet that Alpacas have, their hair grows very fine, resulting in a high quality fiber comparable to fibers such as Angora and Mohair.
Everyone falls in love with alpaca textiles for how soft they feel to the skin. In contrast to sheep wool, that can sometimes cause irritation due to its itchiness, baby alpaca wool is hypoallergenic, not itchy at all, and is the perfect choice for people with sensitive skin.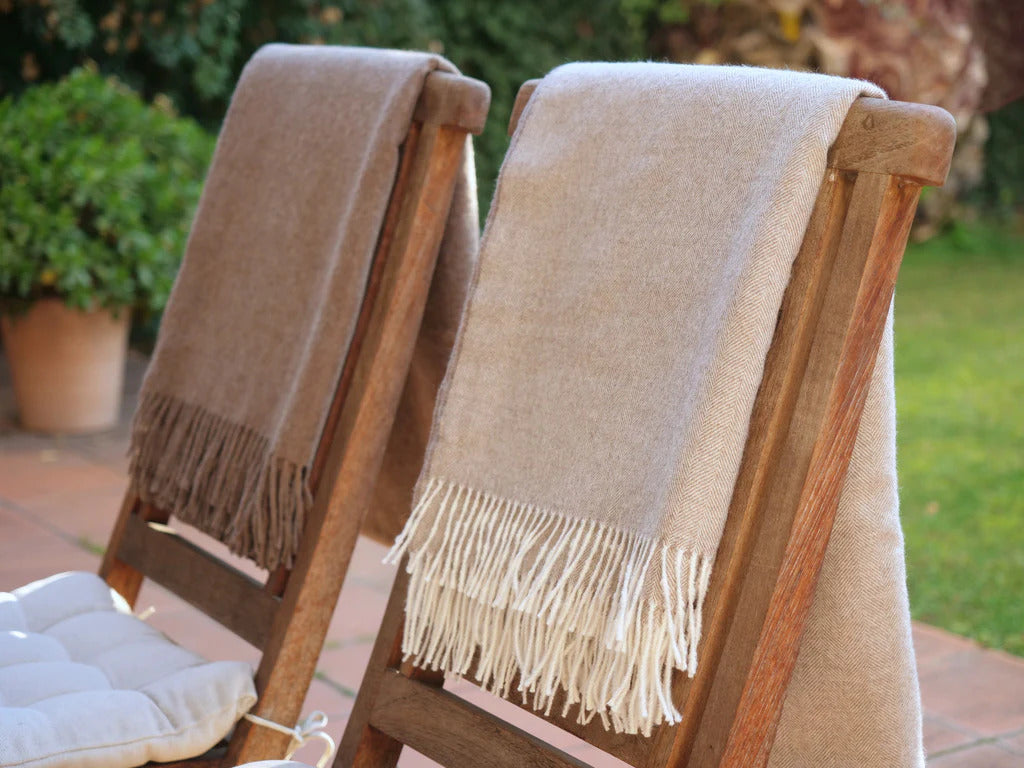 Even though its name might lead us to think that it comes from young alpacas, it actually has nothing to do with it. The name "Baby Alpaca" is a reference to the characteristics of the hair, which is only 21,5 micron thick.
Alpaca: multiple properties in one unique fiber
Besides its extreme softness, the Alpaca fiber, known as the "Gold of the Andes", is considered a super fiber made by nature due to its multiple properties.
Thermic insulation - The alpaca fiber has microscopic air pockets that make it highly breathable, and extremely insulating at the same time. The alpacas' hair has developed to adapt to weather conditions at 4.500 meters above sea level where temperatures can vary from 30ºC to -20ºC, and as a result, it is a perfect fiber for both cold and warm environments.
Hypoallergenic - The alpaca wool doesn't contain lanolin, a substance often found in other fibers such as sheep's wool, to which many unlucky people are allergic. Since alpaca fibers have natural waterproofing there's no need for alpacas to produce lanolin oil at all. Therefore all the garments made with alpaca fiber can be enjoyed by everyone!
Lightweight - The microscopic air pockets of the alpaca fiber reduce the overall weight, which makes the alpaca wool as light as a feather and an ideal resource for making comfortable garments.
Durability - To adapt to their climate circumstances and the harsh Andean winters, the alpacas have developed extremely strong and durable hair that results in a perfect fiber to make outlasting wool products.
Natural, sustainable and biodegradable Alpaca Wool Throws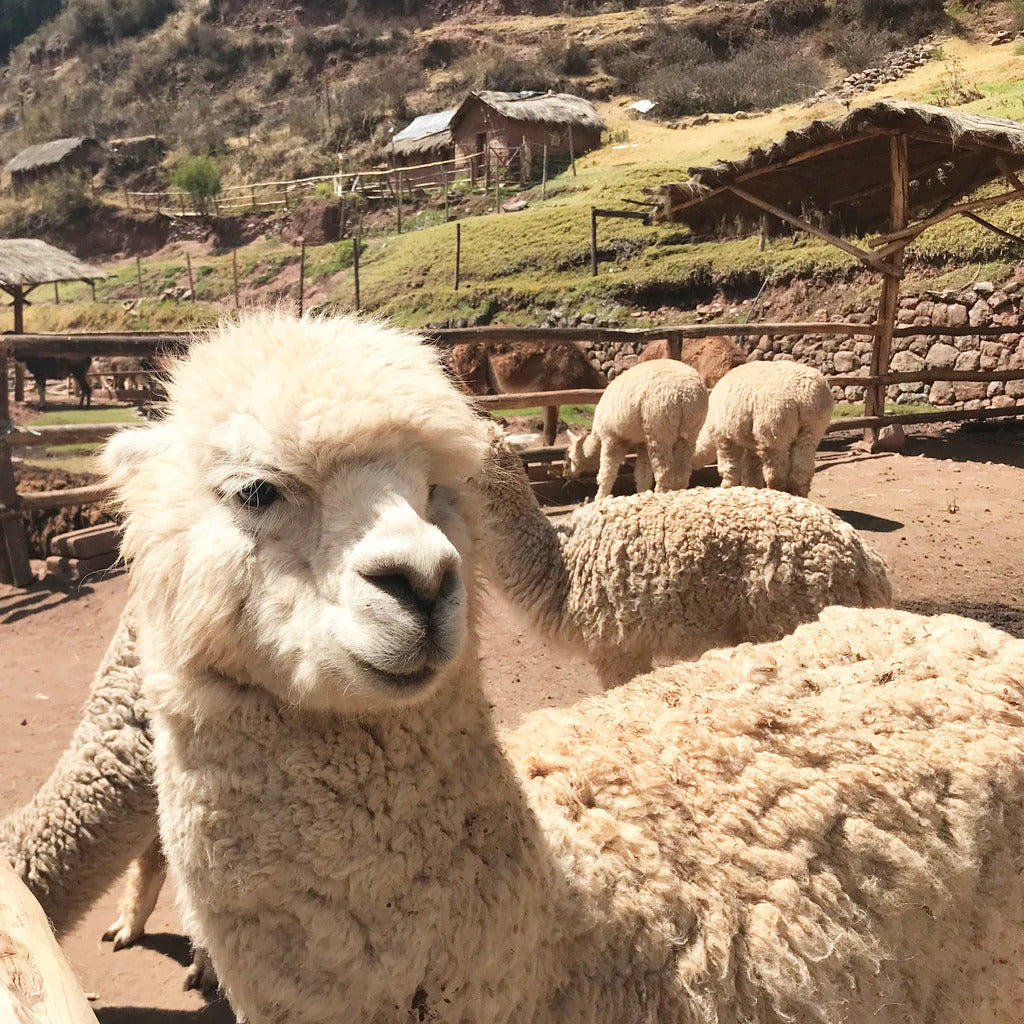 Compared to man-made synthetic fibers, which can take many years to degrade and have a negative impact to the environment, the Alpaca fiber naturally biodegrades in a short period of time since it comes from natural hair made out of protein.
Many textile fibers, such as sheep wool, come from intensive farming, which contributes significantly to climate change. However, Alpacas graze extensively, with less than one Alpaca per acre, minimizing the environmental impact of farming.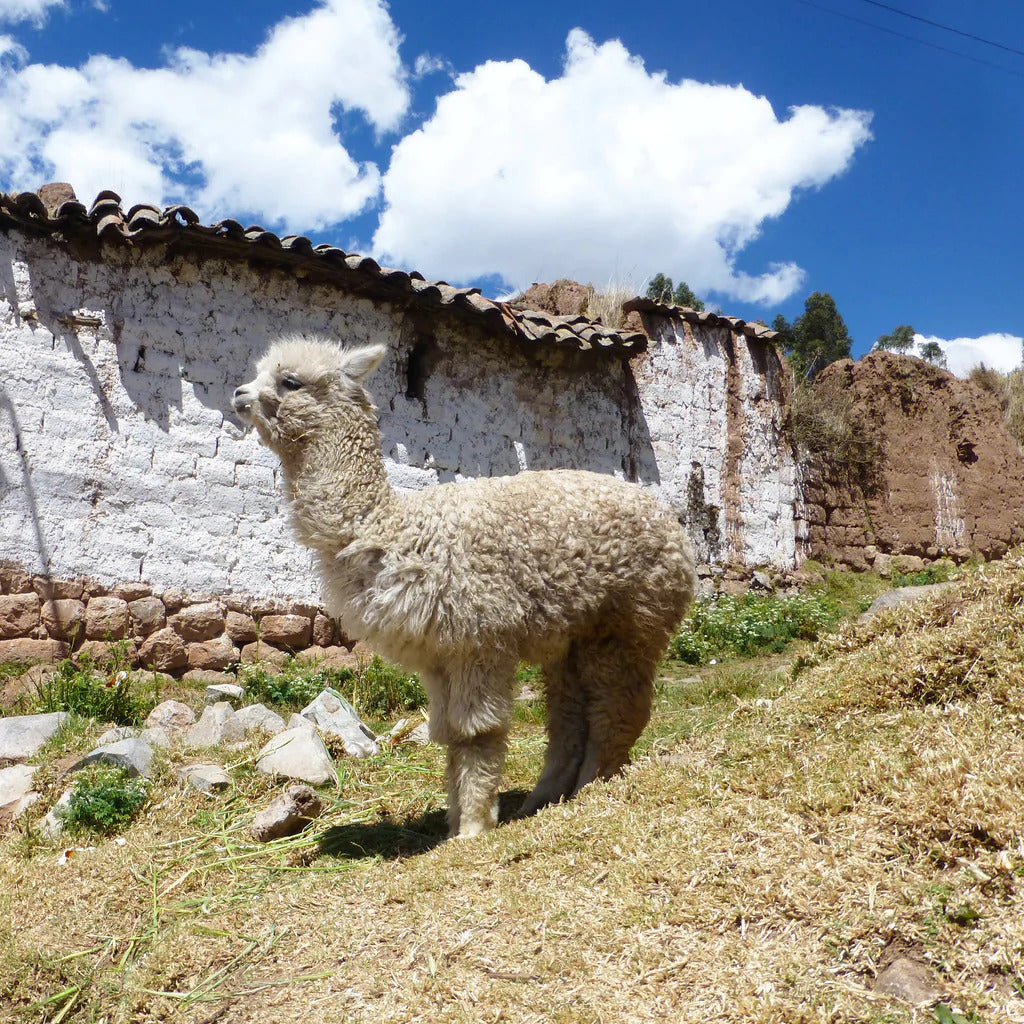 Our manufacturers work with local communities in the Andes Mountains, with ancient experience, that obtain the highest quality Alpaca fiber every 12 months during shearing season, causing no harm to the alpacas.
As a result, our Alpaca garments are made with biodegradable and sustainable wool that has one of the lowest impacts on nature, in harmony with the environment and the local communities.
Premium products

Only first class selected Wellness and Beauty products.

Secure shopping

Website and payments protected with Secure Socket Layer SSL technology.

Delivery in 24/48 hours

In the main cities of Spain peninsula.

Satisfaction guaranteed

Up to 30 days to return a purchase.
In the end, it is all about
Your Smiling Face!